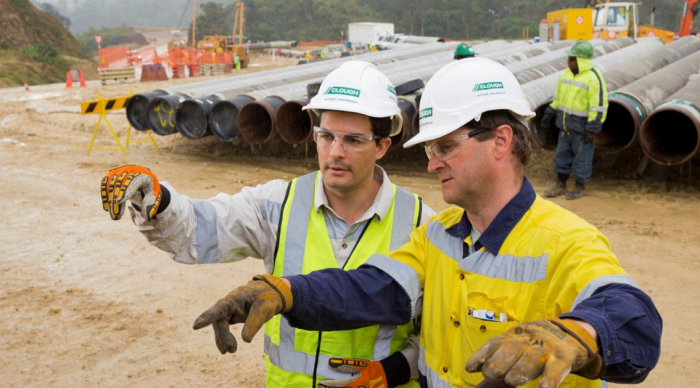 To remain competitive in a Global Market, many businesses have had to integrate technology into their communication processes to increase efficiencies and improve productivity, particularly when operating across various time zones, political boundaries, and in some scenarios different cultures and languages.
Access to information anywhere, anytime has and will continue to change the workplace environment. Technology has indeed revolutionized the way corporations conduct business. Cloud-based servers, websites, mobile applications, digital products, and other related technologies have enabled global corporations to gain a competitive advantage in the economic marketplace.
Clough was established in Australia during 1919 and collectively are a demonstration of how embracing change and technology has and continues to be at the forefront of all that they do.  Now a well-established global business and continuing to expand at a rapid rate, the changing work environment for their global workforce has presented unique challenges and risks.
Read how Clough has used technology to address the challenges of managing risks associated with a global mobile workforce.
About Clough
Clough provides engineering, construction and asset support services to some of the world's most challenging energy and resource projects not only in Australia and Papua New Guinea, but as far reaching as Asia, Africa, North America and the United Kingdom.
With a workforce of nearly 1500, many employees are often undertaking international and domestic travel, where they are and can be exposed to operating in remote and/or risky environments.
Why SafetyIQ – Journey Management Software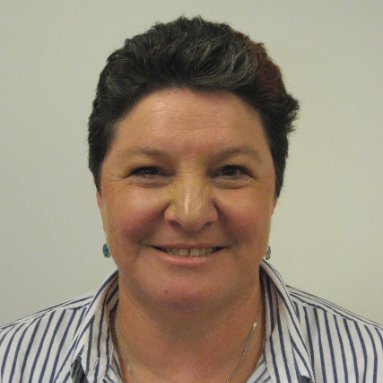 Roberta Selleck
Clough's HSSE  Manager – Corporate
Identified SafetyIQ as a cost-effective technology solution enabling the company to manage the risks associated with the various global and domestic scenarios that their workforce is exposed to.
When asked about the key drivers in selecting SafetyIQ as a Global solution, Ms. Selleck identified the following:
proven global coverage using online web access, including GPS tracking
provides the business with the ability to set up team-based tracking and response – with robust, multi-layers' escalation process
reinforces personal accountability to travelers, including acknowledging 'safe arrival' at check points
is automated from corporate travel itineraries, but allows flexibility to add extra checkpoints– excellent for daily check-ins in high risk locations
allows remote journeys (drive in / drive out) to be captured
is compatible with standard smart phone technology.
imposes minimal additional administration requirements
Onboarding SafetyIQ
With very little training, the initial SafetyIQ users were on boarded within 24 hours and incorporated key representatives from the Executive team to include, CEO Peter Bennett.  Leading from the top has enabled Clough a successful onboarding across the business, with the recognition that SafetyIQ is a safety solution for any team member who has the requirement to travel.
To enable the successful on-boarding of the SafetyIQ Journey Management Software, Clough refined their organizational journey management process' to support the journey management technology. This meant that those employees that traveled, were aware of the type of journey's that needed to be logged in the SafetyIQ software. Of primary importance were those journey's that are classified high risk locations, like Nigeria and Laos, where travelers are required to not only incorporate the location segments included in a corporate travel itinerary, but also additional nightly checkin's to confirm their safety.  Other scenarios include travelers who are driving more than two hours from a major center are required to include multiple checkpoints along the way.
Conclusion
The reality is, the ongoing trend towards automation and increased productivity through technology will continue to revolutionize the way a modern, global work environment manages risk. The health, safety and well-being of the workforce will always need to be at the forefront of the leadership team for the organization to remain relevant and competitive.
Congratulations Clough and many of the initiatives and strategies that have been undertaken and executed to continuously improve and operate effectively in this world of technology transformation.