No matter what workplace or industry you work in, it's important to make sure there are appropriate health and safety procedures in place to protect workers. Quality health and safety systems can and do prevent many needless injuries that happen in the workplace.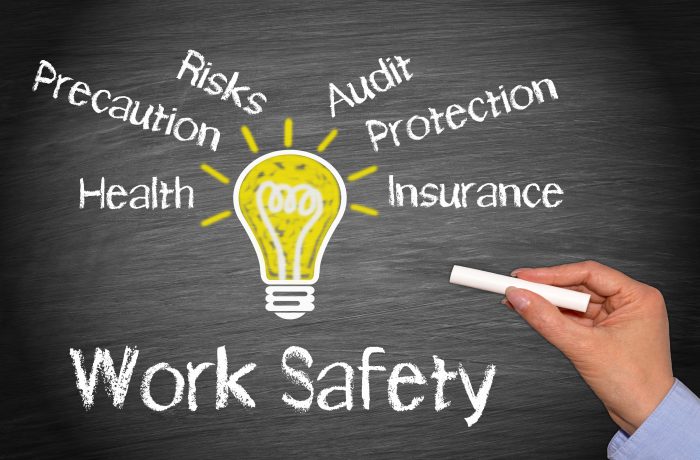 Here are our top tips on how to keep staff safe, especially for those on the move:
Good, effective communication can mean the difference between a serious accident and no accident at all. It's important that staff are aware of potential dangers that they may face when on the job and how to deal or avoid them. Dangers can include accidents due to distraction while travelling/operating a vehicle, or the risks that can be faced when on arrival. Employees should feel confident enough to be able to report any hazards or incidents, along with the opportunity to suggest improvements.
ENSURE EQUIPMENT IS SAFE
Travelling to and from jobs are often a big part of your employee's day, whether they work in the construction industry travelling to sites, or a delivery firm transporting goods. It is important to ensure vehicles have regular services and checks, as well as all-season, durable tyres and fully working interior and exterior features. It's also crucial to ensure all equipment, is working correctly, before they start using it.
STAFF TRAINING
When there is a potential risk for injury in a job, employees must receive appropriate training, from general health and safety training to more specifically tailored courses. Training conditions your employees to operate safer in their job and can also bring your business many other benefits, like higher productivity levels and high staff retention and loyalty. By failing to provide the correct training for employee's, you are not only endangering their safety, but if accidents do happen, you may be held liable with serious consequences.
SafetyIQ
Having staff that have to travel to and from jobs often work in a small group or alone, making it difficult to keep track of them and ensure their safety. SafetyIQ Journey allows staff to create their journey, select their mode of transport, create checkpoints which will indicate arrival, and monitor the time of their travel. Additionally, it also allows workers to alert management of an incident or problem.
ALWAYS INVESTIGATE INCIDENTS
Facilitating investigations into incidents and accidents, even if it did not result in a serious injury can reveal flaws in health and safety procedures and will support improvements in protecting the safety of your employee's. Encourage witnesses of incidents to share their opinion on how the situation could have been prevented and suggestions on improvements.