Everything You Need to Know About Safety Management Software!
Not sure where to start when it comes to choosing the right safety software for you and your company? Download this guide to make sure that you find the best safety management system for your needs.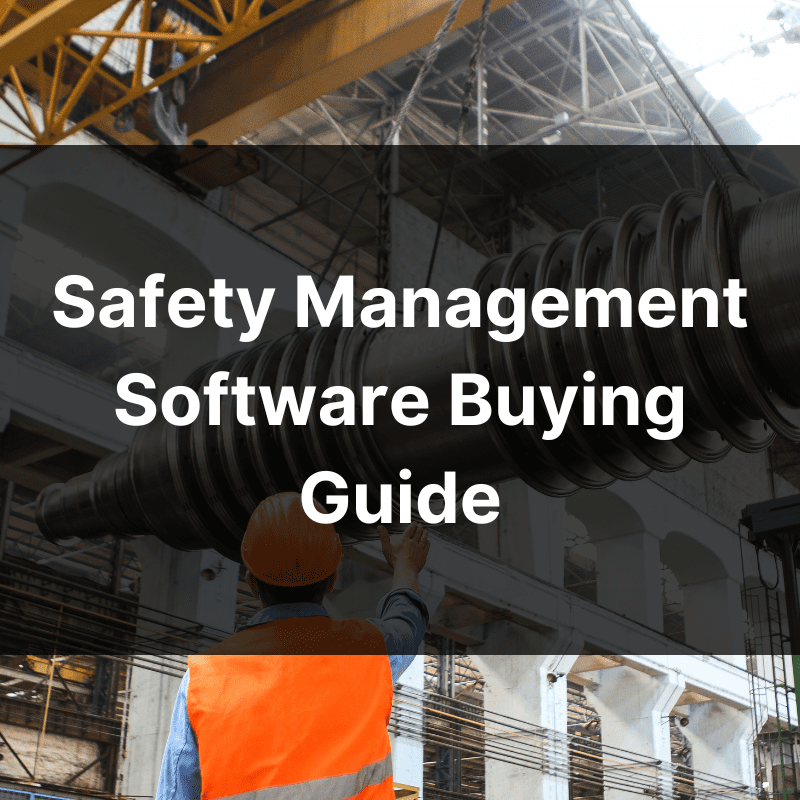 What is the Safety Management Software Buying Guide?
Our guide is a valuable resource that provides you with insights and considerations for selecting the right safety software for your organization. Whether you are a safety professional, an operations manager, or a business owner, this guide will prove indispensable in your quest to enhance safety practices and maximize efficiency.
Inside the Guide, you will find step-by-step information including:
Understanding your needs
Budget Considerations
Research Tactics
Provider Evaluation Tactics
Implementation Strategies
Reviewal Processes
How to use the Guide?
Download the Guide: Click on the download button above, fill out your details and check your email to receive your copy of the guide. It's available in a convenient PDF format that you can save and access anytime, anywhere.
Read and Absorb: Take your time to read through the guide thoroughly. Familiarize yourself with the concepts, techniques, and strategies presented within.
Share and Collaborate: Spread the knowledge and collaborate with your team. Share the guide with fellow safety professionals, managers, and employees to create a collective effort towards a safer workplace.
FAQs
What is EHS software?
EHS (Environment, Health, and Safety) software manages and automates tasks related to safety, compliance, and sustainability.
What factors should be considered before buying software?
Purpose and needs
Compatibility
Cost and budget
User-friendliness
Support and updates
Reviews and recommendations
Scalability
Security and privacy
Trial or demo options
Integration capabilities
Where can I find this information?
Apart from Safety Software Buying Guides like this, common sources to evaluate software include review websites (e.g. Capterra, GetApp, G2 etc.), consulting with colleagues, company websites, demos and more.
Utilizing Our Safety Software Solution
Gathering Information
SafetyIQ allows everyone to easily share what's happening around them.
Whether it's your workers completing their alertness test as they arrive on site, a field worker reporting a near miss, a mobile worker filling out a journey management plan, or your factory floor inspecting the equipment. All of these pieces of information are easily collated in a central platform with our safety software.
Seeing the Big Picture
SafetyIQ provides complete visibility over your safety processes.
Whether it's tracking the process of training, audits or inspections, viewing your mobile and lone workforce on the User Activity Map, or uncovering incident trends or hazard hotspots.
SafetyIQ gives you a bird's eye view.
Accessible and Easy to Use
You don't need to be tech-savvy to make SafetyIQ work for you.
Our Safety Software Solution provides clear color-coded dashboards that highlight what is important. When it's important.
Our dedicated onboarding team and exceptional user experience ensure a smooth implementation.