SafetyIQ was created from the need to keep our workers safe, and is proud to work with some of Australia's most important social issue organisations in this mission.
Act for Kids is an Australian charity providing free therapy and support services to children and families who have experienced, or are at risk of child abuse and neglect.
Earlier this month, Act for Kids' CEO, Dr. Neil Carrington, embarked on the Trek for Kids quest to raise money for his organisation. Dr. Carrington used the SafetyIQ journey management technology to check-in throughout his journey to ensure his colleagues, friends and family knew he was safe.
We asked Dr. Carrington some questions surrounding his journey.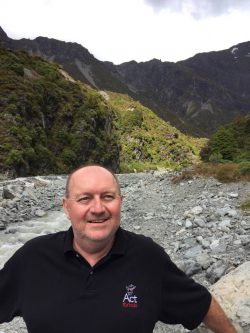 Check-in: Hooker Valley, Christchurch – Canterbury, New Zealand
Q1. What is the Trek for Kids quest?
The Trek for Kids quest takes place over eight days and will see us travelling all over the Southern Alps of New Zealand. The trek will include heli-hiking, jet boating and some very steep slopes. I am hoping to raise $50,000 for this trek and I am very close to reaching that goal.
Q2. Why are you doing this?
To raise funds and awareness of child abuse and neglect in Australia. One child is abused or neglected every 12 minutes in Australia. Since 1988, Act for Kids has provided free therapeutic support for thousands of kids and families – but there are still many more who need urgent assistance right now.
Q3. Are you doing it alone?
No, there will be nine other trekkers joining in on this Trek for Kids. Most are longtime supporters of Act for Kids and for some, this is even their second or third Trek for Kids.
Q4. What provisions are you taking with you?
We will be taking plenty of warm clothes!
Q5. What can't you live without on this kind of trek?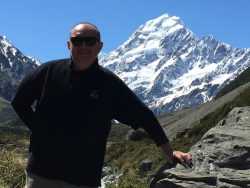 Check-in: Mount Sebastopol, Marlborough, New Zealand
We won't be able to get by without good walking shoes! We are doing so much hiking on this trek, sometimes for eight or nine hours a day – having really sturdy and comfortable hiking shoes is a must.
Q6. How are you staying in touch with loved ones and colleagues during the trek?
During the trip I'll be keeping in touch with family and friends via my social media; Facebook and Skype.
Q7. How have you used SafetyIQ in the past?
SafetyIQ has been fantastic for our organisation in ensuring the safety of our therapists who work out in the community. It's very reassuring to have something in place where we can keep track of our team and know that everyone is safe.
If you would like to contribute to this great cause, please donate to the Trek for Kids Everyday Heroe's page. Every dollar helps abused and neglected children and their families.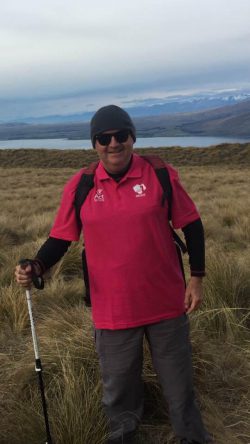 Check-in: Rex Simpson Hut, New Zealand
If ensuring your community and health workers are safe whilst delivering services to the community, watch how to monitor their safety without a 'big brother' approach.